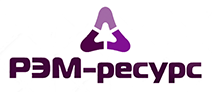 Address
445007, Russia, Samara region, Tolyatti city, Tupikovyj proezd, 12, office 5
Tel/Fax
+7 (8464) 36-14-36
Excavator ESH-6/45 (ESH-6,5/45)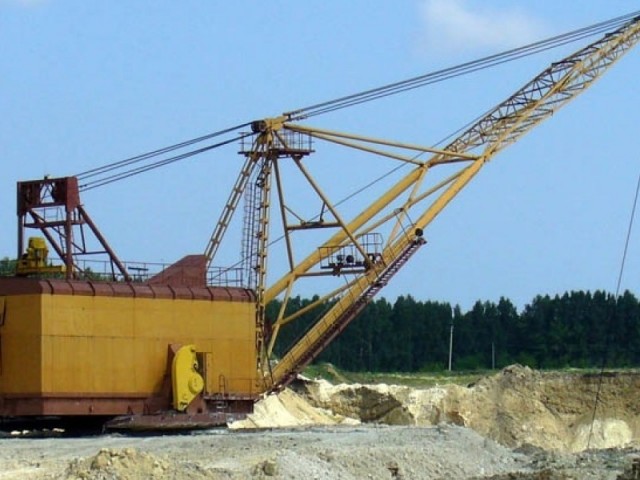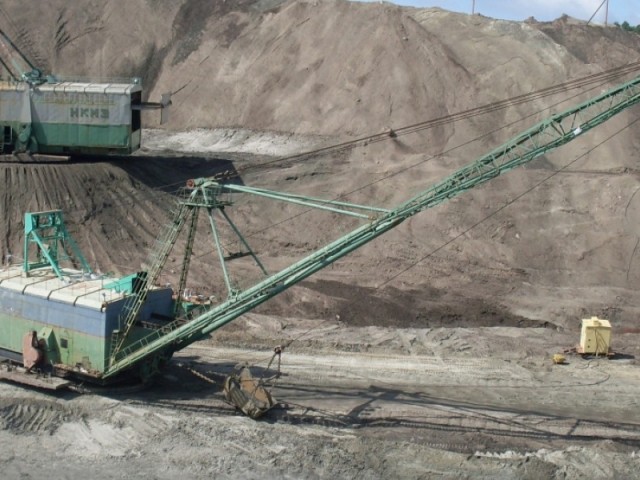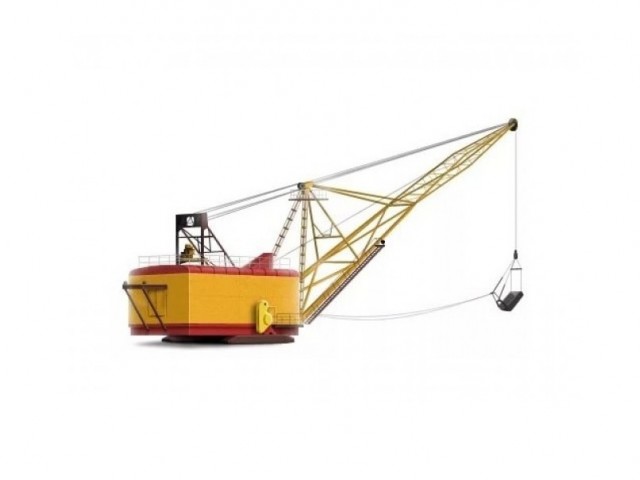 Excavator dragline ESH-6,5/45 (walking excavator) - Full-revolving electric digging walking machine with dragline working equipment. It is used for open pit mining with direct method during the overburden operations in mining industry, as well as in the construction of canals and various hydraulic structures.
Low ground pressure and high maneuverability allow work on soft ground in cramped conditions.
The machine has a high reliability and durability.
Spare parts for Excavator ESH-6/45 (ESH-6,5/45)
| № | Name | Draft № | Weight | |
| --- | --- | --- | --- | --- |
| 1 | Swing electric motor | ДЭВ-812У1 | 1800 | |
| 2 | Pull winch electric motor | ДЭ-816У2 | 2885 | |
| 3 | Hoist winch electric motor | ДЭ-816У2 | 2885 | |
| 4 | Swing generator | 2ПЭ141-4К-3У2 | | |
| 5 | Swing generator | 4ГПЭМ300-3/1У2 | | |
| 6 | Drag generator | 2ПЭ151-5К-3У2 | | |
| 7 | Drag generator | 4ГПЭМ600-3/2У2 | | |
| 8 | Synchronous motor | СДЭ2-15-34-6У2 | | |
| 9 | Hoist generator | 2ПЭ151-5К-3У2 | | |
| 10 | Hoist generator | 4ГПЭМ600-3/2У2 | | |
| 11 | Rotary collector ring 6000 v | 4-982798СБ | 202 | |
| 12 | Upper rail ring | 1-140149СБ | 1765 | |
| 13 | Central trunnion | 1-222961СБ | 820 | |
| 14 | Tooth-wheel gear ring (kit) | 1-162869СБ | 4051 | |
| 15 | Bottom rail ring | 1-159762СБ | 1280 | |
| 16 | Roller ring | 1-195363СБ | 2420 | |
| 17 | Shoe | 1-168770СБ | 3885 | |
| 18 | Direction units | 1-159311СБ | 2658 | |
| 19 | Boom-hoisting winch | 0-105784СБ | 1241 | |
| 20 | Assembled base | 0-115829СБ (4-983295) | 31141 | |
| 21 | Gear wheel z196 m6 | 2-195457 | 550 | |
| 22 | Shaft | 2-193277 | 1260 | |
| 23 | Gear wheel z12 m79 | 2-200954 | 835 | |
| 24 | Eccentric assembled (walking mechanism) | 2-193276СБ (7-7324 СБ) | 4539 | |
| 25 | Overhead travelling crane | 1-163515МЧ | | |
| 26 | Boom | 9-162СБ (4-985750) | 20837 | |
| 27 | Tracking control unit | 1-159932СБ | 762 | |
| 28 | Pull winch | 1-183607СБ | 18682 | |
| 29 | Pull winch reducer | 1-162468СБ | 11733 | |
| 30 | Hoist winch | 1-183608СБ | 15157 | |
| 31 | Hoist winch reducer | 1-168796СБ | 10520 | |
| 32 | Turning mechanism reducer | 0-117224СБ | 5230 | |
| 33 | Turning mechanism reducer | 0-117225СБ | 5230 | |
| 34 | Driven shaft z11 m26 | 7-734 | 600 | |
| 35 | Assembled support base | 0-115829СБ | 30878 | |
| 36 | Bottom rail ring | 1-159762СБ | 1280 | |
| 37 | Upper rail ring | 1-133889СБ | 1765 | |
| 38 | Tooth-wheel gear ring | 1-162869СБ | 4051 | |
| 39 | Roller ring | 1-159470СБ | 2438 | |
| 40 | Direction unit | 1-159311СБ | 2658 | |
| 41 | Driven shaft m26 z11 | 1-143729 | 600 | |
| 42 | Electrical machines (Generators, electric motors) | | | |
| 9 | Roller ring | 1-169946СБ | 4152 | |